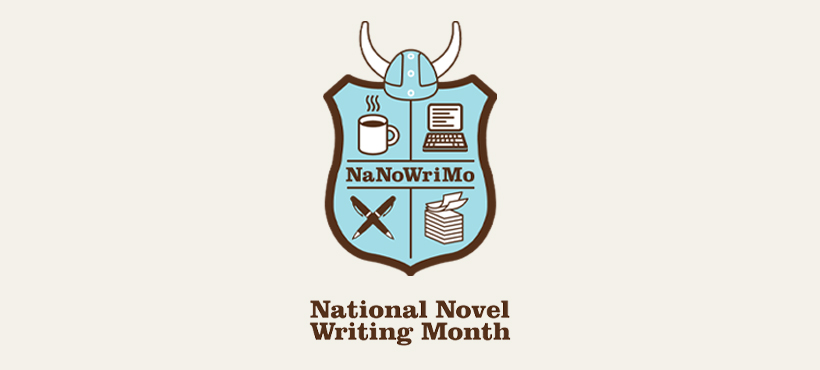 The first few days have probably been different for everyone. When I scroll through my buddies, I see three types of people: the one who is majorly ahead; the one who is right on track; and the one who is steadily bringing up the rear!
Which one are you? I'll stick my hand up and say: I am very much in the last category.
NaNoWriMo has not got off to the smoothest start with me, though I'm not straggling too badly. I am about one day behind in terms of word count, as marking some exam papers coincided with the start of NaNoWriMo, and after you've spent 2 hours marking you do not want to sit in front of a desk for another 2.
I'm sort of getting there, but it has been different this year. It's my first NaNo year where I am very much "on my own" in terms of having only one friend (that I know of) actually participating, and she lives in another country so we can't exactly meet up for a cafe writing session! Before, I would have some sort of deadline with university, college, or school, and now I have work deadlines – it's been strange. And, like the title suggests, stressful.
As I write this, I am on 4747 words, which is a very satisfying number but not the 5,000+ I'd envisioned I'd be at this point.
Still, there are still 25 days to go, and plenty of time to make up the numbers. It's the weekend soon, and I'm hoping to get some serious writing hours in – probably intermixed with some marking too! However, I am going to set myself some things I must do, for my physical wellbeing as well as my brain's.
Every 30 minutes: look away from the screen for a minute, stretch my back, fingers, and neck, and have a drink.
Every 1 hour: have a 5-10 minute break, get out of the room, stretch.
Every 2 hours: have a 15-30 minute break.
At least once a day: get out of the house and go for a walk.
What would you add to the list?
I hope you have a lovely, productive weekend, whether or not you are taking part in NaNoWriMo! If you are, drop your username below or add me as a buddy (MidnightBeast1098 is my username!).
How is your NaNo going so far?
Until next time,
Hannah