It really does feel like summer is checking in here in the UK! It has been hot, and it's got me thinking, of course, about what I want to read this summer. Let's take a look at my TBR…
I am planning on doing a "summer of series" this year, which I'll talk about later on, but I'm only sketching that out to be the six week summer holiday (as I'm a teacher!), so all of these books are the standalones I want to dive into. This TBR is therefore pretty short, because I have many other books to read…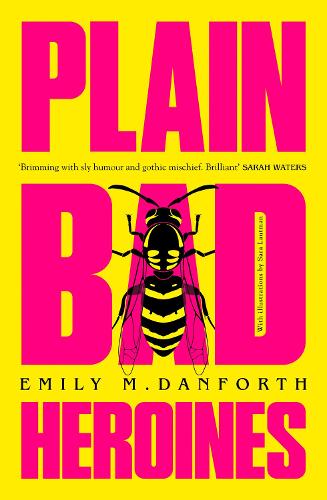 Plain Bad Heroines by Emily M Danforth
1902. The Brookhants School for Girls. Clara and Flo meet, become inseparable, and form a secret society together. They meet… and they die. Brookhants closes.
A century later, filmmakers appear at the derelict school to make Clara and Flo's story. But the school seems cursed, and as the past and present becomes tangled, no one is quite sure what to believe.
I bought this book in Cornwall, and although it is chunky, I cannot wait to read it! I think this will be right up my alley, with a mixture of Gothic, murder, humour, and mystery.
Faith Taking Flight by Julie Murphy
Faith is an ordinary, plussize girl. She volunteers at the local animal shelter, goes to school, hangs with her friends, and obsesses over her favourite TV show, The Grove. Except for the small fact she can, well, fly, Faith is pretty normal.
When filming of The Grove comes to Faith's hometown, she bumps into the main actor. But even he can't distract from the fact that people in the town are going missing…
I've had this book for so long, but I do want to read it! Julie Murphy wrote Dumplin' which was also turned into a great film, and her books typically feature buttkicking, fat female main characters. As a fat girl myself, it's so refreshing and exciting to see a main character in literature like me, in a story that doesn't focus on her weight.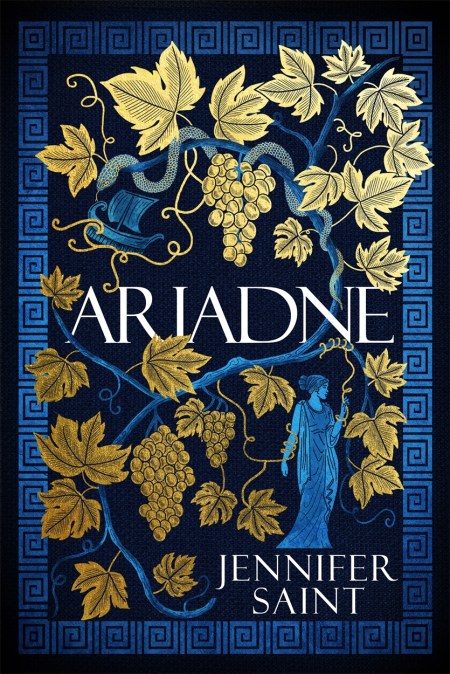 Ariadne by Jennifer Saint
The Greek myth rewritten. Ariadne lives on Crete, a town ruled by King Minos – and the Minotaur, a great creature fed by the bodies of children.
Ariadne falls in love with one of the sacrifices, Theseus: but will saving him mean sacrificing herself?
I love the story of Ariadne and Theseus. Greek myths were pretty big a couple of years ago, and it seems like publishers are still on this trend. This one has had great reviews so far, so I'm looking forward to it.
Sistersong by Lucy Holland
535 AD. In the ancient kingdom of Dumnonia, King Cador's children inherit a fragmented land abandoned by the Romans. Riva, scarred in a terrible fire, fears she will never heal. Keyne battles to be seen as the king's son, when born a daughter. And Sinne, the spoiled youngest girl, yearns for romance.
All three fear a life of confinement within the walls of the hold – a last bastion of strength against the invading Saxons. But change comes on the day ash falls from the sky, bringing Myrddhin, meddler and magician, and Tristan, a warrior whose secrets will tear the siblings apart. Riva, Keyne and Sinne must take fate into their own hands, or risk being tangled in a story they could never have imagined; one of treachery, love and ultimately, murder. It's a story that will shape the destiny of Britain.
Another historical novel, set in a time period I am very interested in but have not read much about. I think this novel is going to have a bit of blood and gore in it, considering the time period, but I'm hoping I'll still enjoy it! Apparently this book is a loose retelling of the Twa Sisters story, where one sister murders her younger sister out of jealousy, so maybe it will be more heart-wrenching than first thought…
The Thursday Murder Club by Richard Oseman
In a peaceful retirement village, four unlikely friends meet weekly in the Jigsaw Room to discuss unsolved crimes; together they call themselves The Thursday Murder Club. Elizabeth, Joyce, Ibrahim and Ron might be pushing eighty but they still have a few tricks up their sleeves.
When a local developer is found dead with a mysterious photograph left next to the body, the Thursday Murder Club suddenly find themselves in the middle of their first live case. As the bodies begin to pile up, can our unorthodox but brilliant gang catch the killer, before it's too late?
I think many people have read this book already, but I still have not! My mum borrowed my copy as soon as I bought it, and so it sort of fell off my radar… until now! Especially with book #2 coming soon, I want to make sure I can read this one so I don't miss out on the new release.
What books are on your summer reading list? Are any of them the same as mine?