It's the first day of the Winter BIBIB! This is one of my favourite readathons and I participate every round. You can see more on their YouTube, Instagram, and Twitter.
The first blog challenge is by Tracy @ Truffle's Literary Wonders, and for a snappy title I'm going to call it the snowstorm challenge!
The idea of this one is to name 3 characters, 2 types of food/drink, and 1 song you'd want to have in a car with you during a snow storm.
For my three characters, I would pick Remus Lupin, Sirius Black, and James Potter from Harry Potter! I don't think I'd be able to keep up with them, but they'd definitely be able to amuse me if we were stuck in a snow drift, and Sirius could transform into a big dog to keep me warm!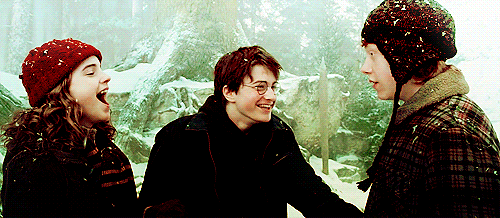 The food/drink I would choose is (assuming I'm well hydrated!), warm Butterbeer and chocolate frogs. Can you tell I love Harry Potter?!
And my one song would probably be Shut Up and Dance With Me by Walk The Moon, which always makes me happy, and it's a good tune! Because it's pretty similar all the way through, it doesn't drive you too mad!
And as for a reading update: today I reached page 164 in The Idiot by Elif Batuman!
Thanks for reading! If you're participating, how's the 'thon going for you? Which 3 characters would you want to be stuck in a snowdrift with?!
Until tomorrow,
Hx