As it is the last day of the year, I thought I would share my top 6 books of 2018! Not all of these came out in 2018, but they were the favourites of the 103 (!!!) books I read. I'll be doing a 2018 reading wrap-up tomorrow, because there's still time to read for the rest of the day!
Is it just me that thinks this year has been ridiculously long?! Thank goodness I made a 2018 Favourites shelf on Goodreads, otherwise I would not be able to do this list at all… Anyway, speaking of that, these books are just in the order I read them!
Words in Deep Blue by Cath Crowley
This book really came at a time in my life where I needed to read something like this. It's about bookshops, grief, love notes, and books. I lost someone very special to me, and much of my year has been spent in a deep state of grief, and this book just spoke to me. I actually really want to reread it but I was in such a state afterwards that I think it might take some time…! Still, aside from its importance to me, it is a fantastic read within itself, and I definitely recommend it.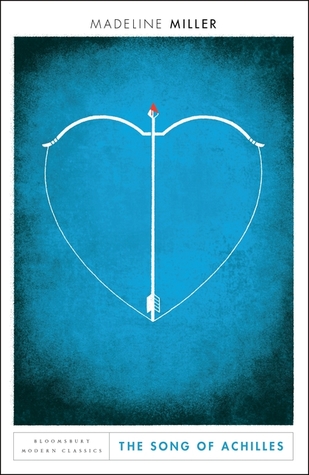 The Song of Achilles by Madeline Miller
I can't believe that I read this this year??? It feels like I've loved this book for so much longer than just a few months. I read this book before seeing Madeline Miller at a talk at my university, and I just absolutely fell in love with it. I've been recommending this book to everyone since then, and I honestly think it is one of my all-time favourite books. Circe is also amazing.
Murder on the Orient Express by Agatha Christie
This book is honestly one of my favourite Christie books, even though I haven't read many of them. I really loved this one for multiple reasons: the setting (it's a train), the characters, and it was one of my first introductions to Poirot. This book explores both the murder and many humanitarian aspects of morals and people in general, and that's definitely another reason why I really loved it.
Hero at the Fall by Alwyn Hamilton
I absolutely fell in love with this trilogy over the summer, and it was a tough choice whether to put the second or third book of this trilogy on the list, but I went for the third in the end! The first is Rebel of the Sands, and if you are reading that one and struggling through it, I highly recommend carrying on, because these books just kept getting better and better, and I loved this series so much!
The Tobacconist by Robert Seethaler
This book is a really short novel – a novella really – and I read it in September, right when I came back to university for my third year. To be honest, I think I love this book because of the setting. It's set in Austria just before WWII begins, and it's such a great read. It felt so realistic, as if this were something I was seeing unfold before my very eyes, and honestly I just want to reread this already.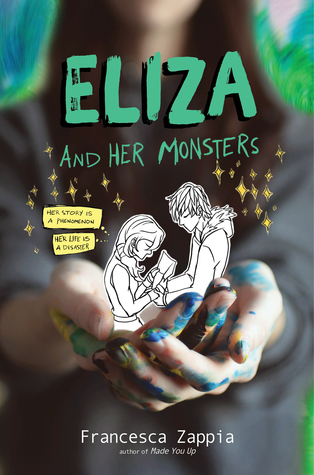 Eliza and her Monsters by Francesca Zappia
Yup, I really came back hours after I published this post to add another book to the list. This book was absolutely incredible, and although I read it in September, I have been thinking about it ever since. I even spent ages typing out a quote on my typewriter and stuck it on my wall because it meant so much to me! At the time I was kind of "meh" about this book, but it's really had an impact on me long term!
Honourable Mention:
Spoonful of Murder by Robin Stevens – how could I not list a book from one of my favourite book series?! This wasn't my favourite of the series I don't think, but I still loved it.
So those are my top 6 favourite reads of the year, plus an honourable mention! I would love to know what you guys think of my list, and whether you have read any on this list, or any that are you on your TBR!
Happy New Year!