I'm just starting my annual Harry Potter "reread" – in quotation marks because I don't think I've ever reached number 7, but normally get to at least number 5 – and I always do it around Christmastime because Harry Potter is just such a Christmas book for me.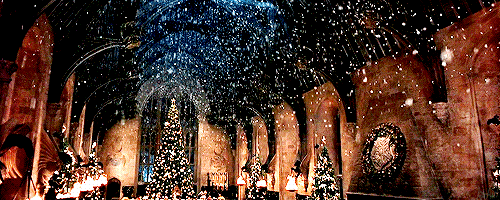 I think it's because there's a Christmas feast in almost every book, that and the fact Hogwarts is in Scotland, and Hogsmede is the most Christmassy place in the world – it's like Whoville.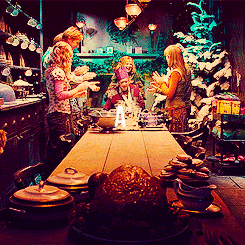 Maybe it's the drinks – Butterbeer, Gillywater, Firewhiskey – or the food – chocolate frogs, every flavour beans, pumpkin pasties (don't tell me they're not suitable all year round) – or the Yule Ball which I know doesn't happen every year, but have you ever seen anything more Christmassy?!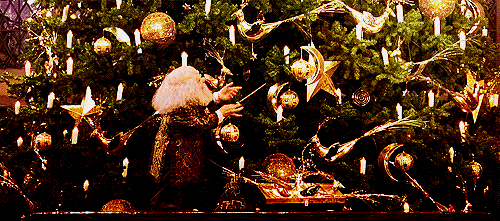 Or the songs – there's something about Hedwig's Theme that makes me feel warm and fuzzy inside. The clothes – who doesn't love a House scarf or jumper?! Or the trees that Hagrid brings in…?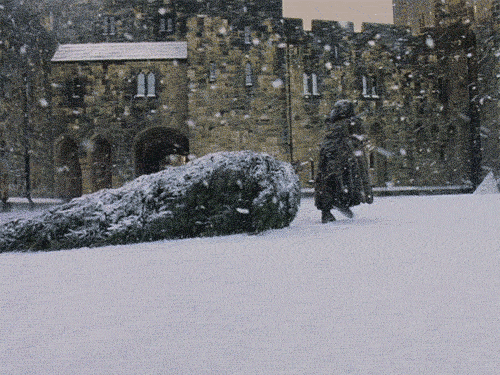 Ugh everything about Harry Potter just reminds me of Christmas, and it makes me so happy rereading the books. Hopefully this year, I'll actually manage to finish all 7 books in my reread, instead of getting most of the way through and not finishing it before I go back to uni!
What's a series that makes you think of Christmas, or one that you love to read around winter?