Hello friends! The Marvel Readathon started today (follow the Twitter and the blog, and I run it so yes I will be promo'ing at all times) and I thought I would share the first day. If you want to take part, there's always time to join in! All you have to do is, well, read, but if you want to connect on Twitter or WordPress, go for it.
Anyway. Each day, I've decided to run challenges and today's is to say hello in a Marvel gif. I've shared this gif so many times now but every time I see it it makes me smile!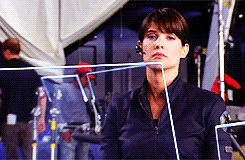 Anyway, if you want to read my TBR then head to this link to my previous blog post, but today I managed to already scrawl one of them off. Today I read The Bloody Chamber by Angela Carter meaning that I read 149 pages. It's one of the shortest on my TBR and therefore didn't take me that long at all, but yay one already knocked off the list!
Anyway, today honours the OG of the OGs – Captain Steve Rogers.
Much love for this guy.
Until the next time, Hx