Hey all! Today I'm gonna share my readathon for the new Marvel Readathon that's going to be taking place from the 19th – 25th May! It's run by yours truly, and if you want to take part make sure to follow the Twitter and the blog!
I decided to set up this readathon because I love both reading and Marvel! I had a scout around but couldn't find a readathon about Marvel that I really wanted to participate in… so I thought I would make my own. 🙂
Each readathon is going to have a set theme based around 6 different characters in the MCU, and the first is of course The OGs! How could the first one not be about the original 6?! Moving swiftly on to the challenges themselves…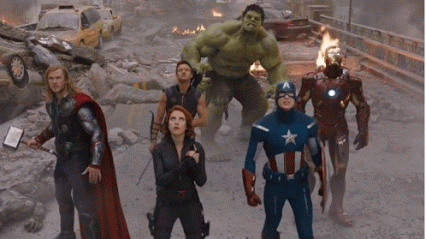 1. Captain America: read the first book in a series – for this challenge, I'm going to be reading The Winner's Curse by Marie Rutkoski, book 1 in The Winners trilogy! I'm super excited for this one.
2. Iron Man: read a sci-fi book – I've decided to read Fahrenheit 451 by Ray Bradbury for this one, as it's a book I've been meaning to read for ages and kinda just one I want to tick off my TBR.
3. The Incredible Hulk: read a book over 400 pages – I changed this one from 500 to 400 pages because I found it a little ambitious… but anyway, I've decided to read Mythos by Stephen Fry. I want to write something about myths for my dissertation so I want to start reading ahead now to get some inspiration!
4. Black Widow: read a book with a strong female character – for this one I've decided to read The Bloody Chamber by Angela Carter. I am participating in a writing project at my university and need to read it for that, but I think it works pretty well for this challenge and I would imagine that the Black Widow herself would enjoy it too!
5. Thor: read a book based around mythology – so I've already chosen Mythos for challenge #3, and for this one I have chosen Circe by Madeline Miller which I am soooo excited to read! I met Madeline a couple of weeks ago (she's really nice btw) and now I really want to read Circe soon!
6. Hawkeye: read a book featuring archery – and for this final book I have chosen Hunted by Megan Spooner which is a book I actually bought when it first came out and then never read it… so basically, sounds like my life!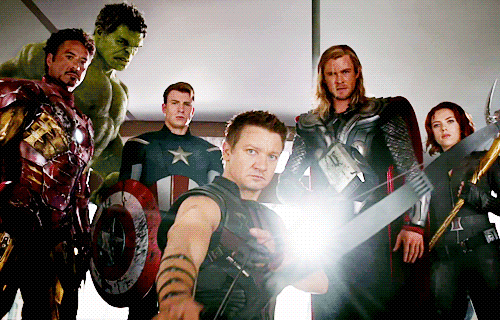 I really hope I have done justice with the challenges I created, and I'm super excited to be hosting my first readathon! If you'd like to join, make sure to follow the Twitter and check out the blog, it all kicks off on Saturday and I can't wait! I'll be posting on the blog and Twitter every day, and I hope to chat with people who are also participating in the 'thon. 🙂
Until the next time, Hx