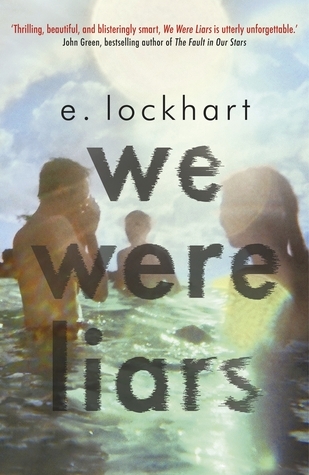 TITLE: We Were Liars
AUTHOR: E. Lockhart
PUBLISHER: Hot Key Books
YEAR OF PUBLICATION: 2014
NUMBER OF PAGES: 227
PRICE: £7.99 (currently on sale at Amazon!)
ISBN: 9781471403989
GOODREADS
PERSONAL SOURCE: Bought from Warwick University book shop
RATING: 5/5
---
We are the Liars. We are beautiful, privileged and live a life of carefree luxury. We are cracked and broken.
A story of love and romance. A tale of tragedy.
Which are lies? Which is truth? You decide.
People tell you that, when you read this book, to go in "blind"; that is, don't read any reviews, spoilers, or flick through the book. So… this review isn't going to be like any others I've done before (I think, I've done quite a lot so I forget. And I'm forgetful anyway, which doesn't help).
WHY YOU SHOULD READ WE WERE LIARS:
It's happy and fluffy and light.
(I lied… although the romance is so perfect and so not perfect and ugh. My feels.)
It's short so you can stay up all night reading it.
Which, dear mother if you are reading this, I totally did not do…
The characters are amazingly complex.
This makes it constantly interesting.
The plot is amazingly twisty and turny and just UGH
PLEASE JUST READ THIS BOOK AND PLACATE MY MIND.
JUST READ IT. NOW.
What if I ask nicely?
The twists in this book are just amazing and by the end of it I literally had my mouth hanging open (I remember finishing it: I ignored my friends for the whole bus ride and tried my hardest not to cry as I finished 60+ pages just as we rolled into college…).
This book definitely lived up to my expectations (which were high, given how many people had posted about it everywhere saying how awesome it was) and I really, really enjoyed it. (Hence: it got 5/5 stars.)
Now: pretty pretty please will you read it?